Swamp Light
Coming up at Swamplight
Welcome Swamplightians!
We are delighted to have you visit our web page. If you are a youth living in Darwin and are a member of your local library, we would love if you would join us:
 Thursday May 14th, 4pm here at Nightcliff Library (10-12 Pavonia Place Nightcliff).
All those humans aged 12-18 are welcome to attend our monthly meetings. They are free, fun and include snacks. You might even learn something new!
At the bottom of this page you can send us a message with what you'd like to share or discuss at the next meeting-please send us your ideas! Also if you're creative, if you write reviews, if your friends showed you something hilarious…. send that in too! We'll put it up here for everyone to have a look.
Some movie suggestions for our July school holidays movie night…. vote for your favourite one by emailing me l.howitt@darwin.nt.gov.au
The Duff 
The Avengers: Age of Ultron

The Sapphires-especially after Miranda Tapsell's logies win! 
Jupiter Ascending
Dope
Home-I realise this is a kid's film but you're never too old for these great comedies…
Today as I was checking books in, I came across this….
It is a beautiful collection of stories within one story-that is, the story of King Shahryar and Shahrazade. The king was betrayed by his first wife and takes revenge out on all other women-marrying a new woman each night and having her executed the following morning. When he marries Shahrazade however, she begins to tell him stories, and is such a good storyteller the king simply must hear more. Just before dawn Shahrazade ends her story at the most suspenseful point, so the king lets her live another day in order to hear how it ends. She does this every night for three years until the king has fallen in love with her cleverness and humour and decides to abandon his evil wife-murdering ways.
The stories are wonderful-this is where 'The Tale of Aladdin's lamp' comes from, and 'Ali Baba and the Forty Thieves'. A lot of them are very violent and have, ahem, adult themes, so it is excellent to see this version I can show you where we can all enjoy the stories without the expletives.
That said, you can look at other versions of the stories online which I encourage you to do, because they're fascinating, magical stories. A lot of them are short but they are rich in meaning. I will try and find some other appropriate versions.
……Need something good to read?
The Shortlists are out for the 2015 Children's Book Council of Australia Awards.
 click here to have a look at their Young Adult books.
I personally think the Kroc awards where kids actually choose their favourite books are a bit cooler than the Children's Book Council, but this is still a great guide to good Australian authors. I'm sure some of you will have already read some of the books listed but I will bring a selection for our next meeting so you can check them out!
There are a couple of reviews of some of the lists already in our 'reviews' tab, this book was my favourite…..
Ok, I have a serious question for you. Is this guy funny?
I will bring American 'candy' to our next Swamplight and you can tell me.
Have you guys checked out Inside A Dog? It's a great site devoted to showcasing and reviewing YA fiction, with content created by a YA audience. With creative pieces by young adults, discussion forums and plenty of reviews, it's an excellent place to get new reading ideas, connect with others and maybe even be a bit creative yourself. Click here to have a look.
Have you checked out Launch?  Launch is City of Darwin's Youth participation program, that offers opportunities for young people in Darwin including training, workshops and events, as well as providing a platform for young people to showcase their skills. Have a look at their website to see what's on and what they can offer you. Also be sure to check out the "Talented Young Things" section where you can check out who's doing what around Darwin. Find yourself a tech or a photographer for your own upcoming event or be entertained by some inspiring art and music!
If you yourself are a Talented Young Thing you can submit your own contributions to their publication, The Quarterly. Of course we'd love to see your work here at Swamplight as well!
If you've got your own Pinterest account you can follow us (click here and look for 'Swamp Light') or we will give you our Digital Hub Pinterest login details so that you can create your own pin boards or add to our existing ones!
Our next meeting will be April 16th 2015. Please let us know more about what you want to see; keep the inspiration flowing – post below or email us your ideas! l.howitt@darwin.nt.gov.au
Last time at Swamplight
Thursday March 12th 2015
I have never laughed so much at Swamplight as I did at this…. literal movie trailers…. 
…such a clever idea. In a similar vain, a good game suggested by our guest, Cora, was "Guess the Ad"-as soon as an unfamiliar ad comes on TV try and guess what the product is before it tells you. Surprisingly difficult these days when an image of a smiling baby could be trying to sell you anything from nappies to car insurance. Hmm…….
Bella suggested that we read Goodnight Mr Tom by Michelle Magorian. We discovered it was also made into a TV movie which is all available on Youtube if anyone wants to check it out!
Ohhhh Miranda Sings, how can we get enough of you? A New video which brings Miranda & Niga Higa-together-at last?!
Which of course put us on the track of Niga Higa….I couldn't decide if this was hilarious or just totally gross? Maybe both?
No meeting of youth would be complete without mention of The Fault in our stars…. some of you had seen this and some hadn't-I thought it was a very tender film and true to the book. Though not as hilarious as the book. What do you think?
Paris recommended the Paddington film! An old childhood staple, what's not to love?!
We also did discuss books, believe or not.
As above, 'Goodnight Mr Tom' was a suggestion; The classic 'Pollyanna' by Eleanor H. Porter; A modern series called 'The Selection' by Kiera Cass; and fantasy 'The Name of the Wind' by Patrick Rothfuss. You can have a look at the synopses by clicking on the pictures below.
Thursday February 12th 2015
ZINES! 
We made our own one-piece-of-paper zines on one piece of paper, folding and cutting them with excellent instructions courtesy of The Internet.    Some brilliant subject matter was put to paper; drawings of trees, explanations of theoretical physics (with inspiring drawings to boot), confusing menu options and THE POWER OF THE BLANK PAGE (i.e., an empty zine) were all explored in this powerhouse creative meeting. It was extra impressive since no one had seen or heard of zines before this bookclub, so I am looking forward to seeing what other amazing things we come up with on our Thursday afternoons.   
 For those new to Swamplight:
If you've never heard of a zine GET THEE TO AN INDEPENDENT MEDIA WIKI PAGE, such as the one here, to find out all about them.
Zines are an amazing way of expressing yourself and sharing with others. The idea is that they can be chaotic, temporary, cheap, accessible, extremely informative or just plain ridiculous.
Your zine might be purely illustrations of aubergines, or it might be an essay on the many benefits of tooth-flossing, or it could be a story about the day you found out The Truth About The Easter Bunny. You can do anything and I hope that you'll be coming to Swamplight 
(this Thursday Feb 12th at 4pm),
 full of ideas and inspiration gathered during your extensive school holidays to channel into 
your very own zine! 
  The Library is a great place to create a zine because 
a)
 they are full of books, technology and librarians to inspire and 
b)
 they have a lot of stationary and a brand new photocopier to assist in production. It is also fun to make a zine in a library because it is a little bit cheeky. Whereas most libraries are full of well-made books that we can organise in to categories and alphabetical order, zines are to a librarian not so dissimilar to someone coming in, peeling all the stickers off the books, tearing the pages out and telling the librarians to get on with their job…. they're hard to put in order and they're not always made to last…   Have a look at some of these blogs/websites of distributors to get more of a feel for what zines & zine culture is all about.   
Zine Wiki
Sticky Institute, Melbourne
Stay Fierce
Aunty Mabel
Making your own
A Rookie Magazine How-to article and explanation of zines! 
Thursday December 11th 2014
So! As we well know, the internet is for cats. Cat videos, cat cartoons, pictures of cats, cats singing, cats playing the piano, cats speaking about pianos, cat merchandise, cat graffiti and an unending series of cat memes detailing why cats are the best, better than other pets, better than humans, and why we should all be cats.
Here are some examples:
1. 
From pusheen.com
2.
3.

4.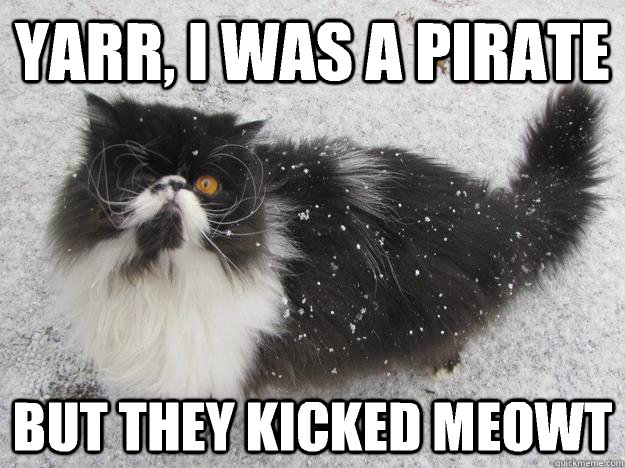 5.
Point made: cats rule the internet.
In celebration of the world's great love for cats and/or cat-related memes, Professor Owen Mundy, from Florida State University created the project I Know Where Your Cat Lives  to  celebrate the "sociable and humorous appreciation of domesticated felines", and to demonstrate how the content you share online actually gives away your location-depending on your privacy settings. He estimates some 15 million pictures are tagged with the word "cat", with more being uploaded every day. The project takes 1 million of these and places them on the map. It's creepy, cute and incredible, check it out!
If you're interested, more info can be found here.
And on that note, here is a collection of resources and stories about being aware of yourself online-e.g. not posting things you regret, protecting your privacy, looking out for others etc, whilst online. They even have a catchy theme tune.
Thursday November 13th
After the usual jaunt to Miranda Sings' wonderful vlog, we had a lot of fun with dress ups, face paint crayons and ipads, creating an extremely amusing couple of videos (you all look fantastic in animal print!) which I must get to work on editing so you can all view them here…..
Once we'd calmed down from the sugar-jungle-high, we checked out "Juice Rap News": bringing you news and analysis in the form of hip hop tracks. Very clever and funny,  check out more here:
We'll see you again in 2015, have a wonderful holiday!
Thursday October 9th
We looked at a LOT of Miranda Sings. She is VERY FUNNY. If you're not familiar, please watch, because next meeting I will be bringing make up, costumes and iPads so that we can make our very own short skits for YouTube. Boys, do not be afraid, if you're not into wearing make up no one will force you, the skits can be about anything. However to give some direction I thought we should go for something similar to Miranda's style: create a character and have a discussion/tutorial-type vlog.
Here's some inspiration-the sublime, the silly, the insane Miranda Sings.
Music
You guys introduced us to British singer-songwriter Ed Sheeran. Although we here at the libraries definitely do not condone underage drinking, this is a pretty funny video clip. Thanks for sharing !
Comedy
We had a solid laugh at these guys, from the show "Sorry I've got no head" as a man attempts to break the world record for plate spinning…..
Local Talent…
I insisted that we peruse the 'Launch' website, which I think really paid off. We checked out the Talented Young things, in particular local singer-songwriter Abbey Rose with her beautiful voice and sophisticated songs;
as well as writer, artist, actress and all-round talent Ciella Williams. Here is just one of her drawings available for viewing on her blog: ciellalee.wordpress.com
Wildlife & Conservation
A suggestion from our last meeting was that we talk about animals and conservation.
Angler fish
Here is an interesting article from 'webecoist' that showcases "20 of the World's Weirdest Endangered Animal Species"-making the point that's it's not just popular, photogenic animals such as elephants, pandas and rhinos that are endangered….seals with inflatable nasal sacks and fingernail-sized bats are too…….
Pallas' Cat
This wild cat discovers a 'camera trap' (a camera set up with a motion sensor to capture wildlife footage) and the results are hilarious and creepy…..Here is the first chapter in an excellent documentary called "Cane Toads: An Unnatural History", made by Mark Lewis in 1988. It is a very funny and clever film and we recommend you watch it before next month!
Pest Control:
Here is a documentary on cane toads that is funny and super interesting. It talks about how and why they were introduced in Australia and how they are viewed by different members of the community.
I think it's interesting the way that whether or not something is a 'pest' is often about the way humans are thinking, not so much about what is 'natural'. 'Nature' is an ever-changing thing, species of plants and animals come and go with or without human intervention and, as we're seeing now, even with a creature as destructive as the cane toad, native Australian animals are learning to adapt to its idiosyncrasies. I personally am no fan of the cane toad but as you might have seen, some people consider them good friends!
Of course, that is not to say that we don't have a responsibility to the environment; I strongly believe we do. We are a part of it after all, and we rely on it for our survival as much as any other species!
Some questions to think about…
What is 'nature'?
Are cane toads in Australia 'unnatural'? Why/why not?
Is human intervention 'natural'? Why/why not?
Have a look at this documentary 'Life After People'. It makes a prediction about how Earth would look if the entire human population simply disappeared. Starting with just days without humans (power going out, pets not being cared for), building up to decades later. We see buildings being corrupted by the elements and all kinds of flora taking over our cities….even New York comes to look like an enormous forest, with not a trace of concrete to be seen….Back home! 
Australia is a big and biodiverse place. New species are still being discovered up here, including three recently discovered in Pungalina, North East NT! Read about here on the Australian Wildlife Conservancy's website. Also interesting for its insight into research into new species is conducted.
Thursday August 14th:
11/9/14
We started out with a little cheesy science pop….(that's Richard Feynman on the bongos, we recommend watching some of his interviews….)
….and a mind-blowing explanation of where Earth is positioned in the universe…..
Some discussion of reality v mythology with Richard Dawkins!
If you were interested in doing your own star gazing….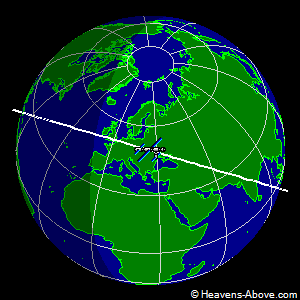 Or head down to Mindil Beach Market and seen Geoff Carr, the man with the telescope! For $2 Geoff will let you check out the night sky, using a highly sophisticated telescope. You can also pick his brain about all things astronomical; he can point out individual stars, planets and constellations, no mobile apps required! He has a facebook page 'Star Safaris', and you don't need to be a facebook user to browse through his posts, which are very interesting and will keep you informed about upcoming astronomical events and what to look for in the sky on any given evening. He came to our library in July and showed us Saturn. It was so clear we could make out its multiple rings and moons! Super cool…..
7/8/14
We started out with marshmallows round the fire and a little ghost story…..
With the release of the official Mockingjay Trailer the Sunday before, we talked about The Hunger Games, the books the films and the genre of 'dystopia.'
Out of this came some recommendations-the Divergent series/movie being one of them, as it is another young adult dystopian series much like the Hunger Games. If you haven't already seen it, check out the trailer! Shailene Woodley is on fire!
And in case you're wondering "what the heck do you mean 'dystopia'!?" here are a couple of videos I found- the first one gives you some background on the genre, such as what the word means, and what kind of things you might find in dystopian literature. It also talks about writers like George Orwell, who made the genre popular. The second is a panel of authors young adult fiction discussing dystopia and what they like about it, recommending their favourite novels. So much to read, so little time…..

Phew that's a lot dystopia! Just in case you haven't had enough, here's a review of "The Hunger Games" by John Green (author of "The Fault In Our Stars") which was written years ago (way before the movies) which I'm including because I always think it's interesting to see what great writers read and how they think.
Back to our meeting! 
We perused some of the things already in our Cool Stuff section and you showed us "Miranda Sings" an excellent American comic here….
We also had a laugh at "The Duck Song"…


….and (let's be honest) a cry at the trailer for "If I Stay" (the movie based on a book by Gayle Forman). (Available at your library now).
You recommended that we check out "Reality Check" a show available on ABC iview about reality TV sho